Feel good!
Healthy sight is a way of life.
Comprehensive Eye Exams
Know what to expect.
Advanced Technology
Read about our latest tests and equipment.
Wesley Eye Care – your vision, our focus.
It is our mission to maximize our patients' ocular health and visual performance with a respectful, personalized approach. Utilizing the most advanced diagnostic technologies, Wesley Eye Care provides optimal eye health, vision, and state-of-the-art contact lens care for adults and children. Yet, we know that superior vision care is not just about how you see – but also how you are seen. In our optical boutique, it is our passion to bring you classic and on-trend frame selections that truly reflect your personal style!
How to Place & Remove Contact Lenses
Contact lenses can be started as soon as the wearer is responsible and mature enough to comply with the hygienic and replacement scheduling needs of their lenses. A competent, licensed eye care provider who specialized in the fitting and management of contact lenses and their care would be the best place to get not just your first pair, but to manage all aspects of your contact lens and eye care.
Nearsighted people report headaches or eyestrain more often, and they squint or feel fatigued while driving or during sports. If the symptoms persist while wearing glasses or contact lenses, the corrective prescription may need adjustment.
We have an extensive selection of eyewear including the latest styles in designer sunglasses and prescription glasses. Click here to see some of the lines we offer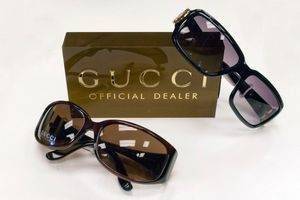 Read What Our Patients Think..
For the past 5 years I've been going to Wesley Eye Care. Dr Goldstein and the team are fantastic. The ease of setting up an appointment along with a confirmation text from them is perfect for my hectic schedule. The office is always pleasant and calm  and I've never had to...
GET TO KNOW WESLEY EYE CARE & MEET OUR OPTOMETRISTS!
 Your Optometrist in Monsey, NY Dr. Gottesman has been practicing Optometry since 2002 when he graduated with honors from State University of New York College of Optometry.  After his extensive training in Primary Eye Care, Pediatrics, Glaucoma and Contact Lenses, he  began working in private practice Clinical Optometry. He then opened...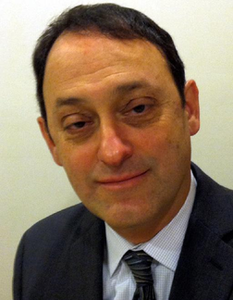 Your Eye Doctor in Monsey, NY Dr. Goldstein attained his degree in optometry from the Pennsylvania College of Optometry in 1984 after attending Brooklyn College. He has been practicing in Rockland County since 1988. In 2006, Dr. Goldstein and Dr. Gottesman combined their practices to provide patients in the greater Monsey...
LASIK is the most commonly performed refractive surgery procedure. LASIK has advantages over other vision correction procedures, including a relative lack of pain afterward and the fact that good vision usually is achieved by the very next day.
Regardless of your age or physical health, it's important to have regular eye exams. Learn about eye exams, what's involved in a comprehensive exam, and special considerations for kids and contacts.
Nov 27, 2017
The New Year is coming and many people include healthier eating and exercise in their resolutions for the year ahead. Well other...